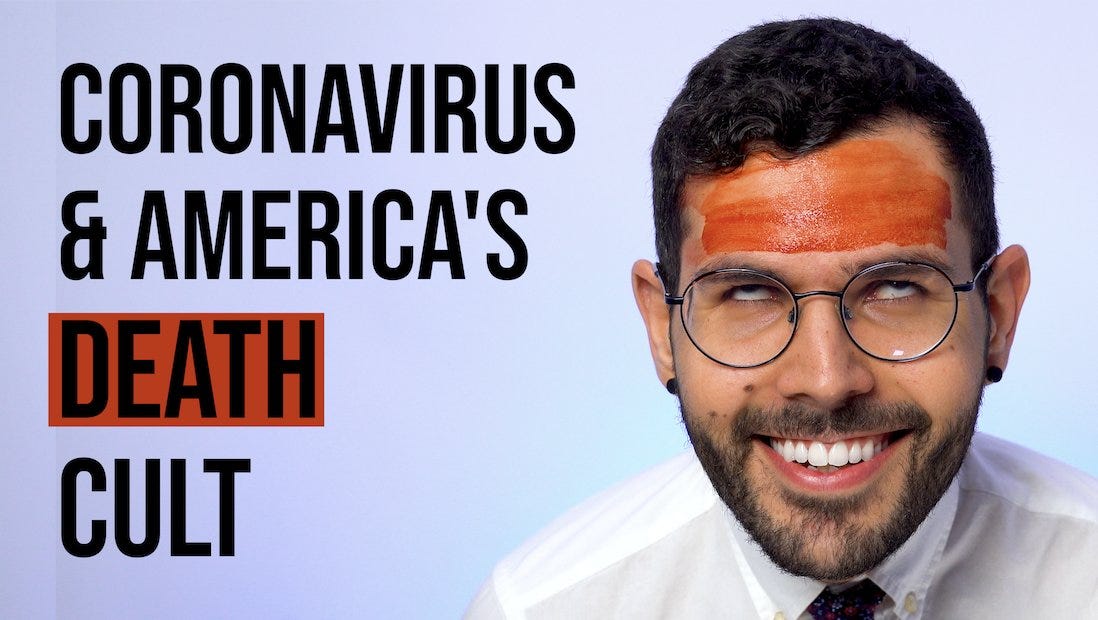 We're joined this episode by Carlos Maza, explainer video extraordinaire, to talk about the "Reopen the Country" protests as part of America's capitalist death cult and the need for a strong, independent left-wing media sector.

You can watch Carlos' death cult explainer video HERE.
You can follow him on Twitter HERE.
You can subscribe to his YouTube HERE.
And his Patreon HERE.
---
You can leave us a voicemail at: 202-570-4639. Or drop us a line at theinsurgentspod@gmail.com.

You can also listen to the Insurgents on iTunes HERE.

And on Spotify HERE.

If you'd like to become a premium subscriber and gain access to our private Discord server as well as the to-come premium episodes, you can do so here: